Warehousing, Logistics & Fulfillment Services
We provide an integrated Warehousing, Logistics & Fulfilment Service which can be scaled and customized to suit your business needs.
Our services include:
Flexible Storage Solutions
Warehouse Space Rental (Long/Short Term)
Re-labelling and Re-packing of cargos
Palletizing
Container Stuffing and Un-stuffing
Fumigation Services
Packing/Repacking Services
Import and Export Services (Ex-work, FOB, CNF, CIF, or Door to Door)
Door to Door Transportation Services
Consolidate goods/cargos from various suppliers
Administrative and Inventory Supports
Our services enable you to focus fully on your code duties, mind-free, economising costs, time, labours and in turn, elevating your efficiency & productivity levels.
We provide 24/7 service to fulfil and deliver the goods/ship spares within your timeframe.
We also provide services such as booking of launch services/bump boats to deliver/ship the goods or ships spares to/from Penjuru Terminal, Marina South wharves, Jurong Port, Singapore Terminals, OPL, Eastern/Western Anchorage or wherever the vessels are anchored at Singapore sea.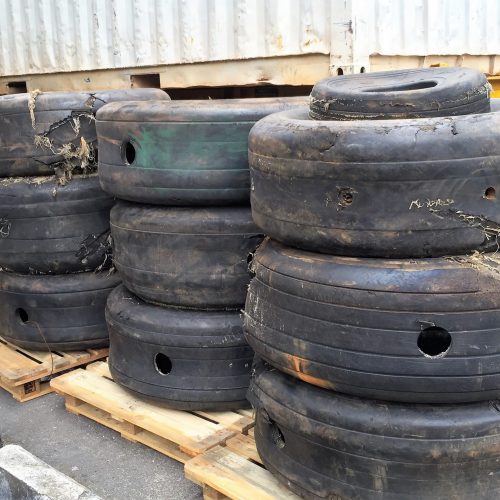 Collection & Disposal of Scrap Tires
We provide collection and disposal services to the scrap/damaged/unwanted tires and rubber fenders.